About Us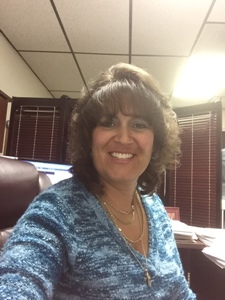 The Owner……
I'd like to introduce myself. I am a CPA who has recently relocated to Peoria, AZ from Surprise, AZ. My office is located to most conveniently service the areas of Peoria, AZ. Glendale, AZ, Phx, AZ, Surprise, AZ, El Mirage, AZ, and Sun City, AZ.
I am proud to say that I have had a CPA/Accounting practice since 1997. I provide a variety of accounting services including: bookkeeping, payroll, business start up consulting, sales tax reporting, financial statements and income tax preparation for individuals and small businesses. I assist clients all over the valley in various industries and primarily operate off of "word of mouth" referrals.
I graduated from Central Michigan University with a B.S.B.A in Finance. I am both a CPA (Certified Public Accountant) and CMA (Certified Management Accountant).
I am a member of the National Society of Accountants, Institute of Management Accountants and Arizona Society of Practicing Accountants. I attend a minimum of 40 hours a year of continuing education in order to retain my credentials.
I am a QuickBooks Advisor and am an IRS/AZ approved Electronic-Return-Originator.
I have a work philosophy of never giving up, working very hard and paying a lot of attention to details. I try very hard to help my clients obtain all of the tax deductions that they are entitled to within the scope of the laws. I believe that communication is of utmost importance between a CPA and clients. I also believe that communication and trust is the foundation for a good CPA/client relationship. I take pride in the relationships I have with my clients and have been told on many occasions that I am a CPA that is "highly ethical" and "extremely trustworthy".
When I'm not crunching numbers, I love to cruise, hike, bike ride and spend time with my family, friends and dogs.
Thanks for considering me as your new CPA! J
The Team:
Tom Shewman, Accountant