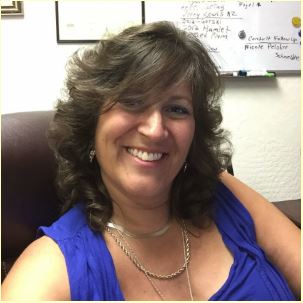 CPA/OWNER
I'd like to introduce myself. I started this accounting practice in 1997 and obtained my CPA designation in 2000. I take pride in that I was one of the few that passed the entire exam all on the first attempt. I have a major passion for accounting, numbers and helping my clients. I am often told that it very much shows! I am also often told that I'm an accountant with a friendly personality~!
I graduated from Central Michigan University with a B.S.B.A in Finance with an Accounting concentration. I am both a CPA (Certified Public Accountant) and inactive CMA (Certified Management Accountant).
I am a member of various professional organizations and I attend a minimum of 40 hours a year of continuing education in order to retain my credentials.
I am a QuickBooks Advisor and am an IRS/AZ approved Electronic-Return-Originator.
I primarily live, breathe and sleep "taxes" but when I'm not crunching numbers, I love to take cruises, hike, bike ride and spend time with my family, friends and dogs.
Thanks for considering me as your new CPA! J
The Team:
Carole Owens - Tax Manager and Office Manager
Ellen Eklund - Lead Bookkeeper
Nicole Rozet - Admin /Bookkeeping
Ida Torres - Admin